Welcome to Will Nevins Music. Composer, Musician, Sound Designer, and All-Around Good Guy.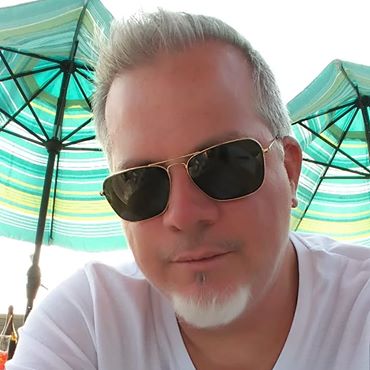 About Will:
Will has been involved in producing audio for video games and movies since 1998. He's been producing music and sound design since 1996 after 8 years serving in the Special Operations, US Air Force. Will started his professional audio career as the Director of Audio for Ion Storm after John Romero hired him to produce additional music/sound design for Daikatana. During his tenure at Ion Storm, Will received high industry reviews and awards for his work on all of Ion Storms AAA titles including Deus Ex, which was the first video game to introduce interactive dialog and is listed as one of the top 20 games of all time. He supervised, directed, recorded, edited, and processed over 10,000 lines of dialog for Deus Ex in 2 months. After the completion of Deus Ex, he went on to create music and sound design for Tom Hall's 'Anachronox'.
After the Dallas Ion Storm office closed, Will worked with Microsoft on the first Xbox gaming console, incorporating interactive audio into the DirectX audio engine using technology that was worked on at Ion Storm. Due to an illness in the family, Will moved to Satellite Beach Florida where he started Sound Design Group. While in Satellite Beach, he discovered a small, struggling game startup named Psyonix. Due to Will's contacts in the industry, Psyonix hired him as their Vice President and Lead Designer in charge of projects, business development, and technology.

At Psyonix, he led the creation of a tech demo using the Unreal Tournament and later Epic Warfare Engine (soon to become UE3) that demonstrated and pushed the engine's graphical capabilities. He was also responsible for the creation and development of the code behind vehicle physics that is used in the engine today and also created the Onslaught game type for "Unreal Tournament 2004", which received high reviews and awards.

After Psyonix, Will re-branded Sound Design Group to Will Nevins and continued contract audio work. During this time he produced music and sound design for video games and movies including the cinematic release of "Boondock Saints II: All Saints Day". Throughout his career, he has gained knowledge and experience in almost all aspects of game development including business, design, level design, graphics, scripting, music, sound design, and algorithms as well as QA. All of his game experience has been focused around Unreal technology. He has worked
with the Unreal Engine since the original Unreal Tournament engine and all the way up to and including UE4.
Credits:
FILM:
Boondock Saints II: All Saints Day
15 Til Midnight
Dead Sea
ALBUM RELEASES:
Ascension – Ambient Scores
New Darkhour coming!
Darkhour: .ruina.
Super Swamper: Wrecked
Super Swamper: Demo Demons
VIDEO GAMES:
Gears of War
Unreal Tournament III
Unreal Tournament 2004
Unreal Tournament 2003
Ion Ball 3
Deus Ex
Anachronox
Daikatana
Vampire Hunter
IMDB: Will Nevins IMDB
---
Samples:
---
Community comments:
THIS ROCKS!!!!
With the release of UNREAL TOURNAMENT 2004 game, Kevin Riepl, Starsky Partridge, and Will Nevins come with more great music! OK. Techno pieces composed by Partridge is not fantastic, but not disappointing. But, the tunes composed by Riepl and Nevins are COOL! They mixed many styles of music (Orchestra, eerie choirs, heavy battle rhymes, techno, etc.) and the effects are GRE… No, not great. FANTASTIC! UNREAL TOURNAMENT 2003/2004 soundtrack is a MASTERPIECE!

Pyramid Head – UT2004
Sweet Lord still damn good & it makes adrenaline rush in me for survival 😛 especially cause I am Indian & the Tabla part of music just makes me so pumped :D. THIS MUSIC IS VERY BIG REASON I USED TO PLAY THIS GAME SOO HARD FOR HOURS IN THIS MAP.

Kitto0 – UT2004
---
The studio:
Armed with some of the latest tools for composition and sound design, the studio is able to do up to 7.1 surround sound mixes for the best in fully sound-immersive environments.
[metaslider id=176 cssclass=""]